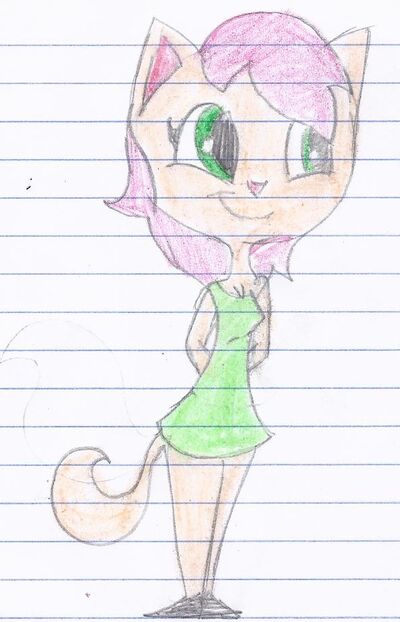 Sari
is another one of Maria and Keswick's children, and is19 years old. She ended up Cat, which is unkown how that exactly happened, since Maria is Irken and Keswick is a..... Keswick, so we just blame it on the species being mixed.
Sari was NOT created by Maria Skellington or PoofFan93. She was created by a deviantART user by the name of sandra-uchiha. Her first drawing of Sari can be found here.
She works at T.U.F.F HeadQuarters, along with her Mom and Dad. She is cousins with Kitty Katswell, which Maria is now somehow related to her, and she is friends with Dudley Puppy. She is 19 years of age, which we all asume would be for a future age, since Maria is only 18. She lives in Petropolis, with her parents (kind of a duh there). Her height is 1'6, and her weight is 54.
Ad blocker interference detected!
Wikia is a free-to-use site that makes money from advertising. We have a modified experience for viewers using ad blockers

Wikia is not accessible if you've made further modifications. Remove the custom ad blocker rule(s) and the page will load as expected.